What is coaching?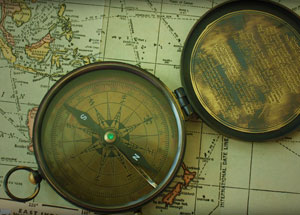 Coaching is about you—your goals, your growth, and the development of pathways that will work for you.  Coaching supports your learning of the skills and steps needed for you to become fully the masterpiece that God created you to be. Coaching recognizes that one of the best experts about you and your life is you!
Coaching is a relationship focused on your growth and success.  Coaching helps you understand who you are, explore where you are in life and where you'd like to go, and supports you as you step into making your best contribution by
Deepening your awareness of your gifts and strengths
Energizing the growth that is most important to you
Sustaining you in the changes you choose
We can't come to clarity alone.  A coach is a partner who helps you come to greater clarity about who you are and what your life is for, and who encourages and supports you in taking the action steps that emerge from that greater clarity.
Who can benefit from Coaching?

You can!  Whoever you are, wherever you are in life and work, Kinetic can help you identify and "go after" those attitudes and behaviors that will increase your effectiveness.  You might be
Facing a significant transition in work or life circumstances
Wanting to make better decisions
Needing to focus life and reduce stress
A leader desiring to lead better
A "regular person" hungry for growth and greater fruitfulness
A student trying to figure out "what's next?"
A married couple seeking more for your marriage and family
Someone who feels "stuck" in some way
Eager to generate new learning, gain fresh insight and move towards greater effectiveness in life and work
Ready to take ownership and action for your life in new ways
How does coaching work?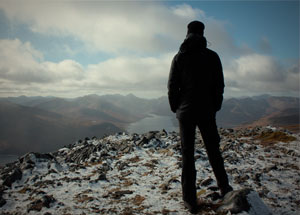 Coaching works because it brings out the best in you—what God put in!  I believe that you can discover your own best answers to the questions that are most important to you, and I am trained to support you in that process.  Specifically, here are my main roles in a coaching session:
Ask.  We live largely in a "tell world," where someone is always telling us what we have to do.  My training and orientation as a coach has equipped me to ask you the kinds of questions that help you discover what is most important to you.
Listen.  I work hard to ask you good questions and then listen deeply to your responses.  You are the focus, and my role is to listen to what you say, what you are trying to say, and what you are not saying.  I also work hard to listen to God and encourage you to do so as well.
Encourage.  The right kinds of change and growth are hard work, and we all need an outside voice full of encouragement, compassion, and wisdom—not a yes-person, but a partner who understands and appreciates what it takes to achieve great things in your life.
Support.  I want you to live a life that fully expresses your God-given identity, calling, passions and skills, and am committed to help you discover the "shape" of that life.
---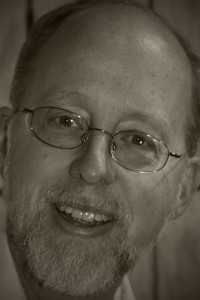 Introducing Myself
I bring nearly forty years of work experience to my coaching practice.  A Harvard graduate, I have worked in small business, education, non-profit boards, and pastoral ministry.  I have been happily married to Kathy since 1977, and we have three grown children and two grandchildren.  Kathy and I have lived in Arlington, MA, since 1985.  I have served the Covenant Church community as its pastor since 1996.  I received my coaching certification through Leader Breakthrough (www.leaderbreakthru.com).
What happens?
A typical coaching session lasts about an hour and can take place in person or by phone.  The session is a conversation structured around questions like these:
What do you think is the most important thing for us to address today/what result would you like to take from our meeting today?
What is currently going on/what factors are influencing you and your circumstances?
What is most important to you right now and what obstacles do you face?
What are the action steps that you feel would help you move towards your goals?
Does Coaching really work?
You bet it does! Research consistently demonstrates that productivity, skill development, morale and relationships all improve dramatically when training is combined with coaching.